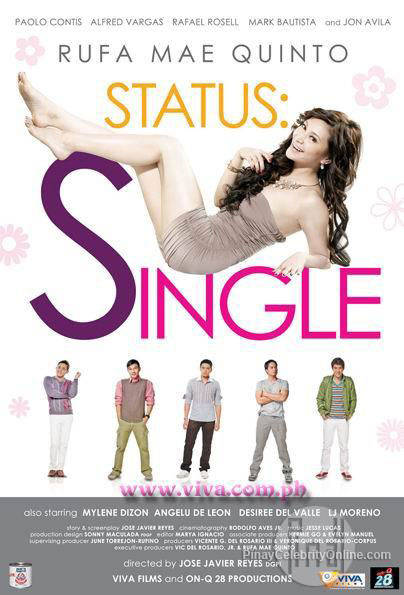 Quote:
She's pretty. She's sexy.
She's got everything... but LOVE.

Teodora "Doris" Mesina (Rufa Mae Quinto) is a 30-year-old virgin who's anxious to get married not only because her biological clock is fast ticking but because she loathes the idea of ending up a spinster like her aunt. For her, nothing can be worst than growing old, lonely and die a virgin.

With Dado (Mark Bautista) her call center agent boyfriend for years, dropping her like a hot potato and all her girlfriends getting married, Doris is even more pressured to find her Mr. Right pronto! With the help of her best pal, the handsome, macho but very *** Randy (Paolo Contis), the search for Doris future husband begins. Will Doris end up with the drop-dead gorgeous Fil-Am bartender Hans (Rafael Rosell), the handsome and intellectual Sean (Alfred Vargas), the zero self-esteem officemate Iñaki (Jon Avila) or will she, in the end, accept the fact that she's bound to be SINGLE forever?
| | |
| --- | --- |
| | Click this bar to view the full image. |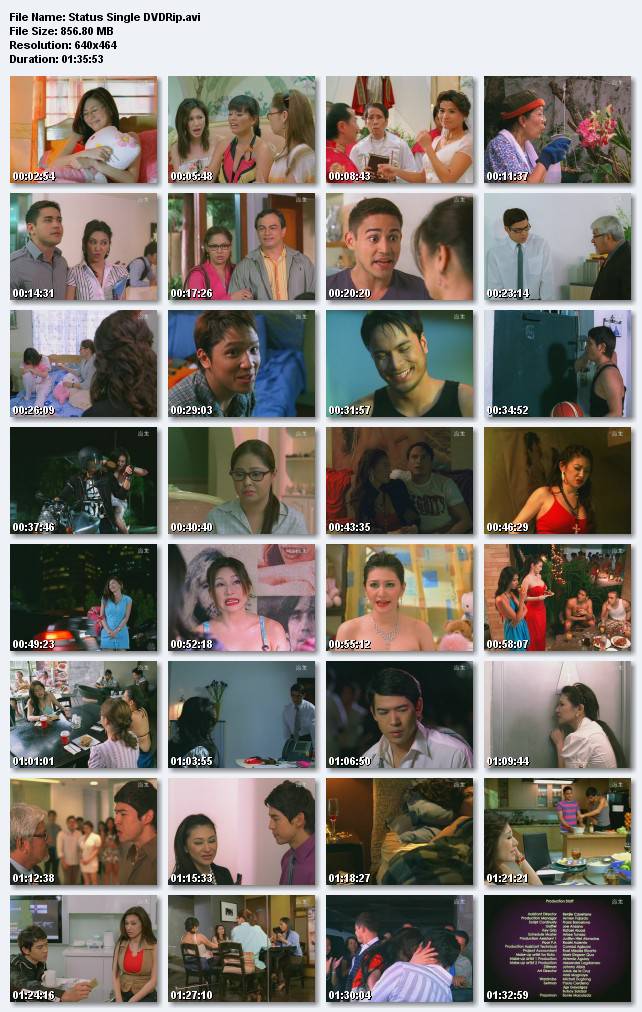 Code:
http://rapidshare.com/files/241038922/Status_Single_DVDRip.part01.rar
http://rapidshare.com/files/241058195/Status_Single_DVDRip.part02.rar
http://rapidshare.com/files/241075428/Status_Single_DVDRip.part03.rar
http://rapidshare.com/files/241102549/Status_Single_DVDRip.part04.rar
http://rapidshare.com/files/241126726/Status_Single_DVDRip.part05.rar
http://rapidshare.com/files/241146384/Status_Single_DVDRip.part06.rar
http://rapidshare.com/files/241162479/Status_Single_DVDRip.part07.rar
http://rapidshare.com/files/241174972/Status_Single_DVDRip.part08.rar
http://rapidshare.com/files/241181018/Status_Single_DVDRip.part09.rar

pass: dencio@pinoysurfs.com

Subtitle
http://rapidshare.com/files/242551410/Status_Single.rar